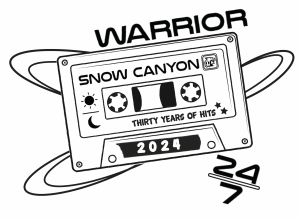 (See video below)
Good morning snow canyon!
I hope you have all been enjoying the assembly so far. A huge shoutout to our amazing Student Council for pulling off this incredible assembly! Their efforts don't go unnoticed. Thank you guys for creating this wonderful experience..
 they're seriously here to make our school life epic. Whether you're dealing with problems, got ideas for cool stuff, or just need someone to talk to, these guys are on it. They're the ones planning those fun events, standing up for what we need, and basically making our voices heard. So if you ever spot them around campus, know that they're like our go-to crew for making our time here way more awesome. 
And another huge shout out to our techies. They are behind the scenes for this whole thing
I am Caden Morris and I am your student body president. I am so thrilled to have the opportunity to work with you as a student body and with our amazing admin. Stepping into the role as a student body president is both hard and exhilarating, but I am both prepared and determined to put in the effort to make this school year unforgettable. 
With the role of student body president I have been given the opportunity to introduce and talk about our year's theme, Warrior 24/7. 
I believe that snow canyon sits on top when compared to the other schools. Well obviously, we're on top because you have me as your student body president. We also have the most spirit, the most astounding administration and faculty that care about our students, a student body that pushes each other inside and out of school. We show that we are warriors by living up to these standards. Every person represents our school and our actions will impact how people view our school. To be a warrior 24/7 you are putting in effort and holding yourself to a higher standard to be an outstanding person in our community. This empowering theme ignites the fire within each of us to face life's challenges with unwavering courage and determination, all day, every day. Just like a warrior embraces strength, resilience, and a never-give-up attitude, we're called to approach our studies, relationships, and personal growth with the same fearless spirit.
 Our theme 24/7 challenges each of us to consistently embody the qualities we wish to see in the world, not just within the confines of our school, but every moment of our lives. I challenge you all to be a warrior 24 hours 7 days a week.  Now let's have the best year yet. Let us make our siblings and parents jealous of our high school experience. Warriors, let's ride.